Only the best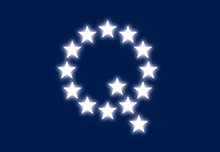 The company operates with strict attention paid to rigorous quality standards that are recognized at an international level; in fact, since the late Nineties, safety in all the phases of the production process and the quality of the finished product are assured because of rigorous observation of the Haccp self-control system (Italian D. Lgs. 155 of 1997).
In addition, thanks to attentive and intelligent corporate leadership, in 2002 the company was UNI EN ISO 9001 certified.
Later, in 2004, it received other important certifications: the BRC (British Retail Consortium) and the IFS (International Food Standard), which are released by the CSQA Certification Agency.
During the course of 2009 certification of the organic production method in accordance with EC Regulations 834/07 and 889/08 was obtained and the ambitious project for including a Food Safety Management System (FSMS) complying with Standard UNI EN ISO 22000 was completed.
Lastly, in 2012, the company has obtained the Kosher certification.